Featured recent works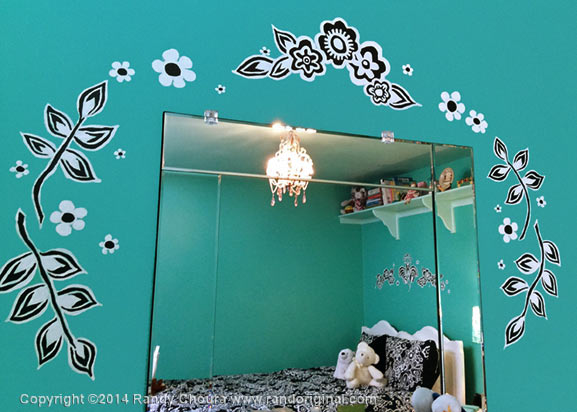 This tween girl's bedroom was given a complete makeover... including that beautiful shade of blue/green that she chose herself!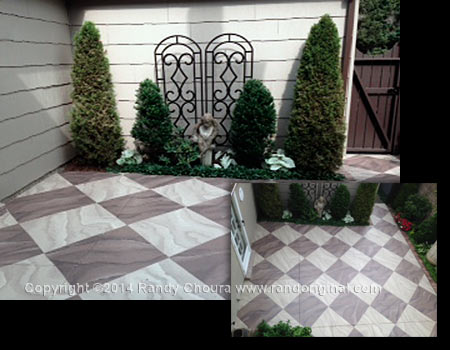 Painted Marble Checkerboard Floor – achieved with 2 concrete sealers and exterior paint and was necessary to unify the outdoor patio surface once new concrete was added to the perimeter of the old square.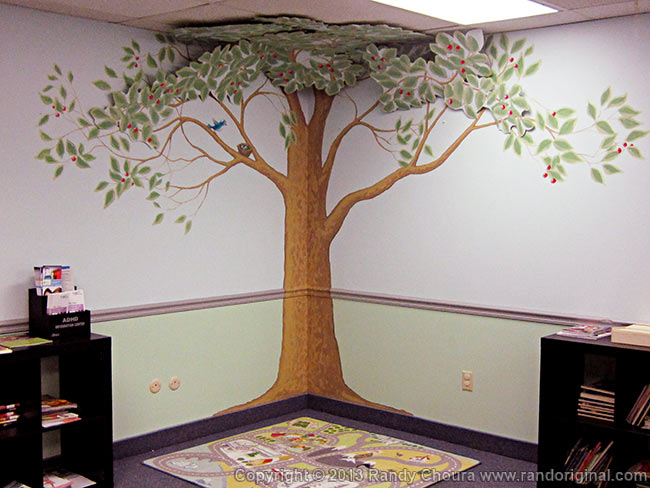 This large spreading cherry tree, complete with mother bird and nest, welcomes all little ones into the newly renovated waiting room at Bower Hill Pediatrics and is a magnet to play, read, or sit under! Not only a fanciful painting, but also a clever "installation" as the tree branches extend up and on to the ceiling, with assembled and painted sections.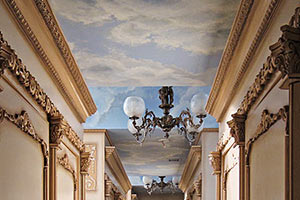 Custom cabinetry, heated marble floor, six foot windows, intricately carved end doors, built-in window seat and vanity, bronze chandeliers, beveled full length mirrors, 16 individual closets, hand painted sky mural and custom glazing: This "Dream Closet" is nothing short of spectacular! This project included: Hand brushing the doors and walls a cream color to give a feeling of "age," with a coffee glaze on all the trim for a French couture look. A final feel of opulence is the sky mural, lit by indirect lighting and 2 chandeliers... A designer space for the discerning and most fashionable dresser, and one that this woman no longer has to just dream about.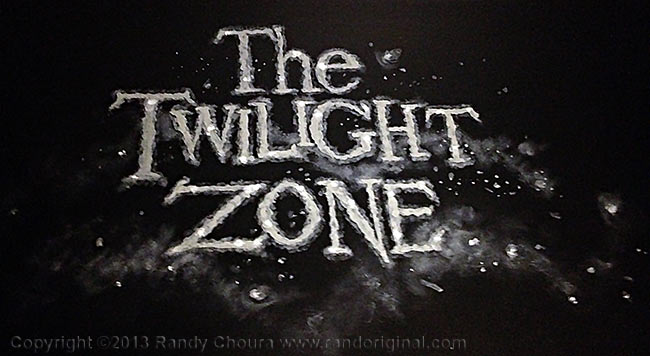 Twilight Zone themed room, based on the much loved TV anthology series of the early 60's. The owner of this mural was a true fan, and asked for an artistic painted interpretation of Rod Serling's opening monologues.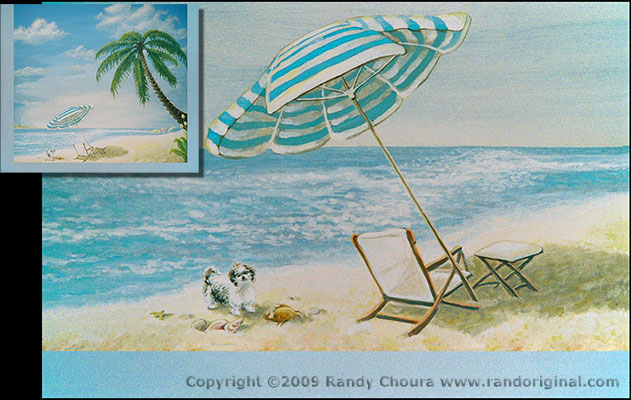 One of two murals painted in a home; this one for the young girl. Given the freedom to select her bedroom wall color, and subject; she chose this soothing blue overall, and her dog, Max..with his "finds" on the beach for her painted scene.